Reports
Get the Insights to Grow Your Business
Smart Estimates are a tool to help you stop under-quoting jobs.  Rather than guessing as to how long a job will take you and how many expenses you'll incur for a given project, Smart Estimates shows you the average time & expenses incurred, by category, for a given project type.  The following is an example Smart Estimates report for a graphic designer: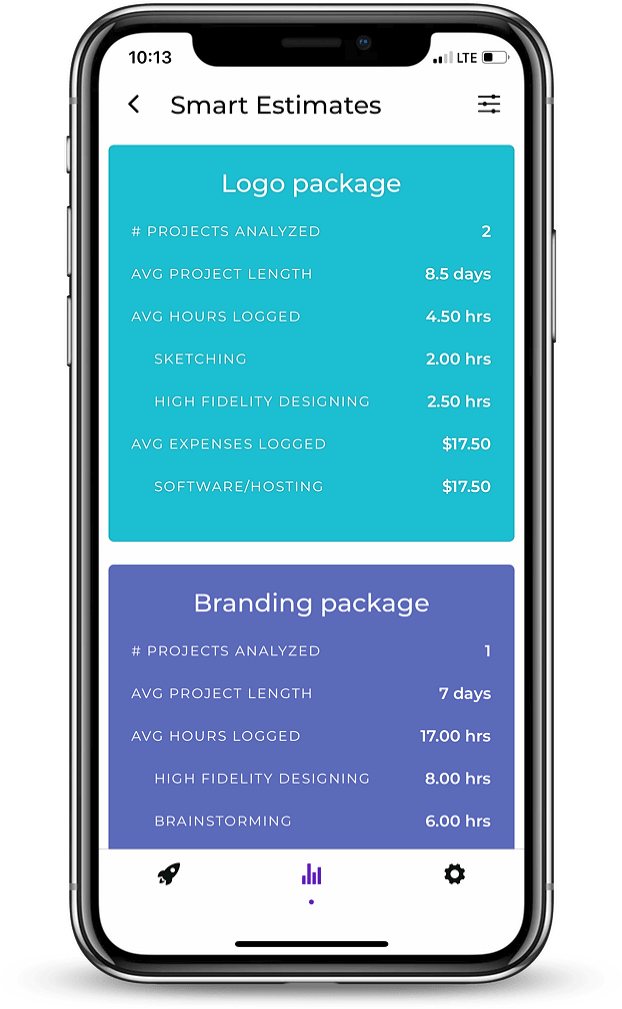 The Profit & Loss report shows your profitability over time by project type.  It also shows your total client payments, expenses, and profit (as well as a breakdown by project type).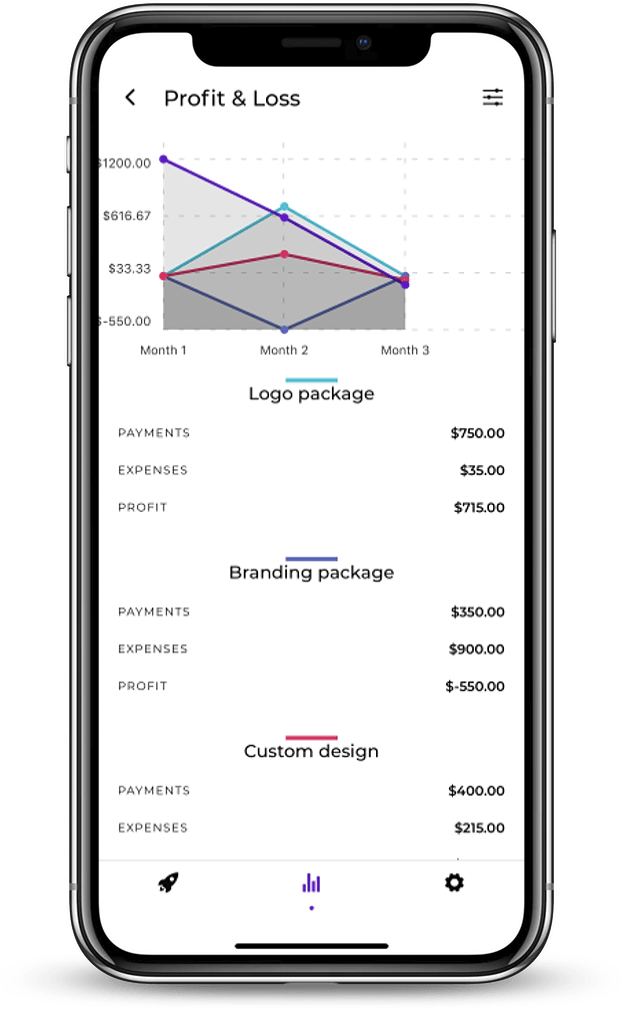 The Archived Projects report provides you with a quick summary view of your past projects.  For the selected time frame, you will see a list of projects with the following info on each project:
Project Name

Project Type

Date Created

Date Archived

Payments (the total payments logged against the project)

Expenses (the total expenses logged against the project)

Profit (the total payments minus the total expenses)
Smart time tracking for freelancers.
© Copyright 2019. Chronos Time Tracking LLC